Category Archives:
Hair Loss News
Suffering from hair loss can be an incredibly stressful and worrying time. Utilizing products, like RESTRAND Instant Hair Thickening Spray, is a great way to re-build some of that confidence that may have been lost because of the thinning of your hair. But sometimes, it can be of further help to seek the support of other people that have been in a similar situation.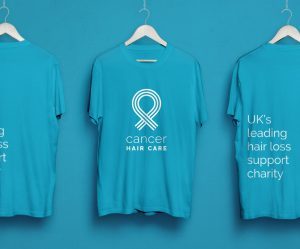 The UK has a wonderful network of charities that specialise in hair loss. Whether your hair loss is a result of cancer treatment or through conditions like Alopecia, it is very important to know that there are support networks out there that can help you. There is a wide selection of UK charities that you can get into contact with, some which specialise in different conditions and ages.
Charities That Support Alopecia-Related Hair Loss
Alopecia is an auto-immune disorder that affects between 1 and 2 people per 1000 people in the UK. The condition can be both temporary or permanent, and commonly occurs in people between 15 and 29 years of age. There are a number of charities that specialise in Alopecia, and the different varieties that can result in a varying degree of hair loss.
The three main Alopecia charities in the UK are:
Alopecia Awareness
Alopecia UK
Alopecia World
Each charity is a little different, with Alopecia Awareness providing support groups for sufferers, Alopecia UK performing valuable research in the area of Alopecia, and Alopecia World providing an extensive support network where sufferers of hair loss can talk about their condition online. Charities like My New Hair, are also available to support both cancer-related hair loss sufferers and Alopecia sufferers, working with salons nationwide to create wigs for people that need them.
Charities That Support Cancer-Related Hair Loss
The treatment for cancer means that many people must adjust to changes with their body and the way that they feel. Hair loss can be the result of a multitude of different cancer treatments, including chemotherapy, radiotherapy, and hormonal therapy. If you have suffered from hair loss as a result of cancer treatment, or are concerned that your treatment could cause hair loss, there are multiple charities that you can reach out to.
The five main cancer-related hair loss charities in the UK are:
Cancer Hair Care
HeadStrong Cancer Support
Little Princess Trust
Hero by LPT
Walk the Walk
HeadStrong Cancer Support and Cancer Hair Care, both provide support networks where you can talk to people and learn how to prepare for hair loss, while Walk the Walk is helping to fund hair-saving caps for cancer treatment patients. Little Princess Trust and Hero by LPT, are charities that support children undergoing cancer treatment, with Little Princess Trust supporting girls and Hero by LPT supporting boys.
Helplines That Offer Support When You Need It
Along with the support provided by UK charities, there are also helplines that specialise in giving hair loss advise. BeBold and Hairline International, are two of the helplines that can be contacted if you need support with your hair loss.
Reaching out for support during hair loss is one of the best ways to adjust to your new appearance. With products like Instant hair thickening spray available, and a great support network through UK charities, there is no reason you should have to combat your condition alone.