There is exciting news on the horizon for anyone who is suffering from baldness – 3D printing technology could finally be a new cure for hair loss. Although hair transplants have been around for a while, they are very expensive and time consuming, however this brand-new technology which is under development by L'Oreal has the potential to allow new hair follicles to be 3D printed and which can sprout new hair.
Although some bald people are unembarrassed about their hair loss, many others are upset about the problem and are constantly looking for ways to resolve the issue. In a co-operative effort with Poietis, a French bioprinting company, the cosmetics firm is working on this ground-breaking technology.
At the present, the techniques for tissue engineering have limits when it comes to cell patterns. Now, with the two companies working in conjunction, it is hoped that the process of bioprinting hair follicles can be cracked. The technique, which has been devised by Poietis, adopts a laser-assisted bioprinting technology in order to create biological tissue.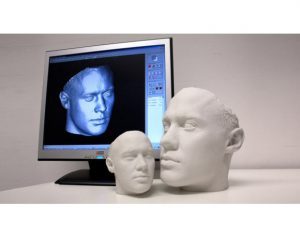 How Does 3D Hair Printing Work?
The 3D printing technology works by the printing firing a laser at an ink-containing cartridge. However, in the case of hair printing, the substance used is not ink, but is a suspension of cells which are taken from patients with alopecia once they have had hair surgery. A stream of cells are sent by the laser in a stream onto a nutrient covered substrate which helps the cells to grow. If scientists do this in several layers, they are hopeful that they will be able to grow a hair follicle. This biological living tissue which has been created will be left to mature for about 3 weeks before being used.
Thanks to the expertise that the cosmetics firm have in the field of hair biology, it is hoped that the previously impossible will become possible, helping those who suffer from baldness and the associated depression and anxiety which often follows to restore their confidence and to look and feel great.
Latest Research
While it sounds unlikely, earlier this year researchers reported that they had discovered how to grow skin cells, complete with hair, and then to implant them onto the skin successfully. In the past, experiments to attempt to grow skin cells in laboratories had failed to create skin which had sweat and oil glands meaning that it would not be able to function in the same way as normal skin, so this latest success is a huge step forward in medical science. It is surely only a short step from here to 3D hair printing that will bring relief to countless people suffering from hair loss.
For those who are looking for a solution in the short term until this 3D hair printing technology is fully developed could consider using a hair loss concealer spray. A convenient and quick way to disguise bald patches and to restore the appearance of a full and thick head of hair, hair thickening sprays will help you to look and feel great and to be more confident about your appearance.