Losing you hair can make you feel extremely self conscious, although many of us don't really worry too much about hair loss, until we start to lose it.  This is where products like our Instant Hair Thickening Spray, can help to enhance the look and feel of your hair, giving you a real boost in confidence and helping your hair to once again become your crowning glory.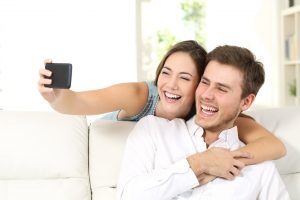 Not convinced a Hair Thickening Spray will work for you?  Here's 5 great reasons why it will:
1.  RESTRAND Hair Thickening Spray offers a fast, effective solution to thinning hair
RESTRAND Hair Thickening Spray works by coating the hairs with a fine layer of liquid oxide which bonds to the hair strands, thickening them, thereby resulting in the appearance of a thicker, fuller head of hair.
RESTRAND covers bald patches and scalp show-through to give you the appearance of a full head of hair.
The formula can be used as often as you feel you need to.
2.  RESTRAND Hair Thickening Spray offers a perfect match for your hair colour
The unique Hair Thickening Spray comes in a wide variety of colours, meaning that you will have no problem finding the right shade to match your existing tones.  Once applied, the product offers an invisible solution to users looking to enhance the appearance of fine or thinning hair or simply to cover up any bald patches.
If after purchase you are not entirely happy with the colour then we will gladly exchange it for a darker/lighter shade.
3.  RESTRAND Hair Thickening Spray offers durable protection
Designed to withstand the rigours of daily life, the formula will remain in your hair until you choose to wash it out.  Easy to apply and simple to remove, RESTRAND instantly changes the appearance of your hair for as long as you need it to.
4.  RESTRAND is suitable for both men and women
Whatever your style, age or hair type, RESTRAND offers you a fast and effective way to look and feel young again.  The proven formula is suited just as well to short hair styles as it is to longer ones.
5.  RESTRAND can take years off your appearance in just a few moments 
Turn back time with an Instant Hair Thickening Spray that actually works.  We are the UK's leading supplier of hair thickening products and have helped 1000's of customers to feel great again.  A full head of hair will not only make you look younger, it will also help you feel more confident and reinvigorated.