Home » Posts tagged 'hair massage'
Tag Archives:
hair massage
Are you wondering how you can keep your hair looking its best? If you're suffering from hair loss, there are several things that you can do to control and reduce the problem. Here are some top tips for keeping your hair in good shape.
Egg Wash
Although an egg wash sounds rather unpleasant, it leaves hair looking healthy and shiny and feeling great. Simply break a couple of eggs, whisk and then apply to the hair. Leave for a couple of minutes and then rinse off. Thanks to the protein in the egg, your hair will start to feel and look healthier and thicker.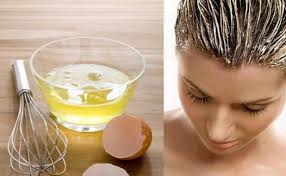 Enjoy Antioxidant Rich Food
Antioxidants have been found to have many benefits for your body, and one of those is reducing the chances of hair loss since they can combat the free radicals which damage cells, including those in the hair follicles. There are many foods which are rich in antioxidants including oranges, honey, lemon and bananas. While you could eat them, you can also rub them onto the scalp.
Massage
Massage is a great way to boost blood circulation, and since one cause of hair loss is reduced blood circulation to your scalp, massaging it is one way to treat the problem. Using a lukewarm coconut or almond oil will achieve the best result.
Eat Healthily
While you include plenty of antioxidant rich foods in your diet, you also need to ensure that you are eating healthy on a daily basis. Eating balanced meals and limited processed foods is important, and including plenty of nuts and seeds will help to improve your hair's health.
Avoid Brushing Wet Hair
When you have wet hair, avoid using a hairbrush and switch to using a wide-toothed comb instead. Brushing hair while it is wet can damage it, leading to more breakage and shedding.
Try Natural Remedies
Although natural remedies aren't a lot of use for curing hair loss, they can be useful in keeping hair healthy. Vinegar is an excellent treatment for dandruff while green tea applied to the scalp can help to reduce shedding.
 Boost Your Vitamin Intake
Taking vitamins A, B and E can help to improve your hair by increasing the production of sebum, boosting blood circulation and helping hair to stay a healthy colour.
Live Healthily
Living a healthy lifestyle will help to keep your hair healthy too. Stopping smoking, cutting the amount of alcohol you drink and reducing stress are all key to preventing excessive hair loss.
Hydration
Water is vital for the cells to stay healthy and this includes your hair follicle cells, so make sure you drink lots of water every day.
If you are concerned about your thinning hair, you should seek advice from a medical professional. Meanwhile, if you are embarrassed about emerging bald patches, you could try an instant hair thickening spray to conceal thinning areas and to restore the appearance of a thick and full head of hair.